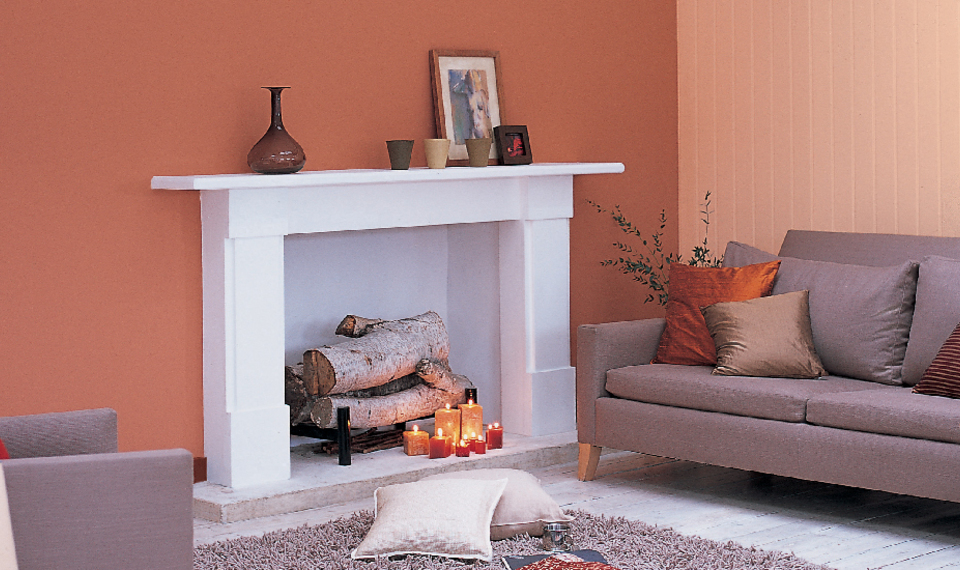 Functionalities of Paint
Choosing to paint your house is a large commitment to make. Therefore, if you are unsure to invest the money, we understand. This is why JF Paints are here to guide you through the painting process as easily, effectively, and affordable as possible.
Painting your home can be quite a bit of work and a sizable commitment. If you are one of the many homeowners who question whether the value of a new exterior paint project is worth its cost, we have the answer for you: IT IS! The benefits of a painting job go so much further than just a fresh, new look … although that is another great reason to paint your house.
Here are a few reasons to paint your house, as suggested by JF Paints technical painting experts
1. Protection
The first and most important benefit of painting your house is protection. Painting your home help to protect the substrate or surface against internal and external environmental elements. This includes protection against rust and moisture, only to name a few. Meaning that using quality products when preparing to paint your house, you are investing in long term protection thereof. As protection is the most important part of any painting project.
2. Environmental Properties
Through the painting of your house, you are modifying the environment around the painted surface in some way that inhibits environmental hazards. For example, biocidal paints. With the addition of a biocide to the Dulux paint formulation, we are safeguarding the paint from the attack of thousands of aggressive microorganism strains that feed on waterborne or other biologically active material. Like in other household and industrial products, preservatives prevent bacteria, fungi, algae, yeast, mould and mildew from eroding away a product's proprietary qualities. Specifically for coatings, biocides are highly effective against bacteria, cyanobacteria, yeast, Chlorophyceae, enterobacteria and fungi.
3. Fixation
Painting your house are also the solution to small areas where fixation is required. The use of a surface coating to fix or to re-enforce unstable material is an important aspect of the painting process. Using the right paint is an easy way to recover a chalky surface or to fill cracks. JF Paints offer technical advice on such fixation problems, please don't hesitate to contact us directly for more information or directions.
4. Modification of Surface Properties
Also, the paint and coatings used during the painting project can be used as a way to modify the surface properties of the area. In other words, paint can be used to change the way in which the surface area reacts.
5. Decoration
One of the most popular reasons why customers paint their homes is for decorative purposes. Once decided on changing or redoing the appearance of a home, a fresh coat of paint refreshes the appearance. Examples of the decorative function appear to the eye in colour and opacity. At Dulux JF Paints we are here to serve the decorative function of paint, by offering a wide range of different colour options to our customers. Customers can mix and match colours to their every need, making colours lighter, darker or matching colours to perfection comes naturally to our colour consultants. Visit any JF Paints branch or contact us for a FREE colour consultation.
6. Communication
Paint is also a way of transferring and communicating information to others. For example, pre-schools use different colours of paint to indicate different classrooms to children. As such, Colour Psychology is a means of communicating the mood you want to achieve in each room of your house. Have a look at our blog post on Colour Psychology to find out more on how to communicate with paint.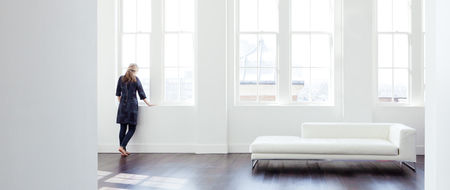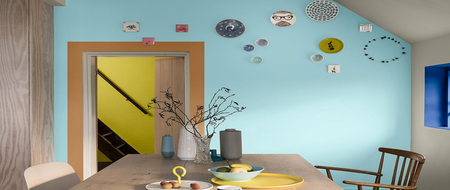 If you have any questions, uncertainties, or problems, don't stress. Dulux JF Paints are professionals in the field of paints, and we are here to assist you every step of the way. Contact us for a FREE consultation session. We will assist you in making the right decision when purchasing paint and determining the process to optimize the durability of your painting investment.
Now that you are knowledgeable on the functions of paint, your next painting project can be optimized to ensure a long-lasting finish. We are looking forward to seeing the magic you create with your next painting project.